about me
Bits about me
I decided to take up doing my own family tree in 1978 - However when I saw how few Chattaways there were I thought I would try to link them all together, as so many recent Chattaways were clearly going over the same research ground.
One of my many jobs in the past was to find 60 million pounds worth of a companys assets that they had 'mislaid' and to buy commissiona and install 1500 computers so I had to track them through various databases- so it was very useful to have that experience to do the tree, as there is so much data and tracking items
This is me with the obligatory mind rotter beer- for emergencies when I find yet another coventry 'William' with no background info there are 150 Williams (200 altogether) in an 8 mile radius of berkswell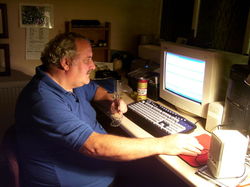 We live in a lovely village in Devon with wife Elaine I have a smallholding .........(yes im seeing a doctor about it ! )
We have a couple of dozen friendly shetland sheep and lead a simple life.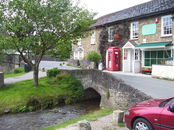 This is inquisitive Derek, the hand reared ram (his mother disowned him)who likes to try and get in the car.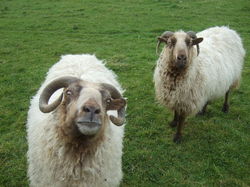 What has this Chattaway journey meant for me ?
Its given me greater understanding, wisdom, and a huge helping of greatful thanks to all the
chattaways of the past.
I can feel and share their trials and tribulations, their upset and strife. just simple words ive
read can bring such sadness, and so many children dying at birth or at a young age, I can only
imagine to start to feel how they did
Ive cried a few tears reading and feeling seeing what they have all done, yet proud to say,
there we are ! weve made it through, were stubborn buggers and very hard working, and will
carry the load when no one else will, we are good to be around in a crisis situation.
We have the stamina to outlast anyone, thanks to our ancestors
But underpinning all that is somthing else ive noticed with most chattaways, they FEEL, and
understand more than most other 'tribes' Ive met